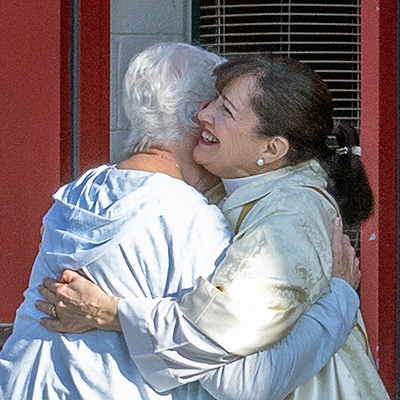 Rebecca greets us on Sunday mornings and meets with us regularly during the Coffee Hour. She is also available by appointment:  email Rebecca@StTimsIndy.org or call her cell phone.
If you or a loved one goes into the hospital or if there is a death in the family, immediately call Rev. Rebecca.
Rev. Rebecca's Sabbath is Monday and her day off is Friday. See the monthly calendar for updated information regarding her schedule.
If you have a pastoral emergency when Rev. Rebecca is out of town or on vacation, please call our Senior Warden. They will contact the Supply Priest-on-call.